"This is torture!"
"I would rather be without any screen time for an entire week!"
What punishment could possibly be so bad that my 7-year-old would rather be without any screen time for a whole week (including TV, computer, kindle fire, 3DS, Wii, PS3, iPod … hmmm, I'm thinking we have too many screens!)?????
I didn't take away any toys, any screen, prevent them from playing.  The catch?  The 3 boys were not allowed within 5 feet of each other and they were not allowed to talk to each other – all day!
What would bring me to such drastic measures?  Riding in a car with 3 boys who couldn't seem to hold a conversation longer than 30 seconds without arguing.  I couldn't take it anymore … I said things I wish I wouldn't have said, "Sometimes, I wish I didn't have kids!"  I apologized, "I'm so glad that I have each of you, and I love you, and I couldn't imagine my life without you … but the arguing is driving me crazy!"
So they were miserable all day.  Not playing together or talking was "torture".  But, my day was so peaceful and quiet that I kept lengthening their punishment.  I never had told them for how long they couldn't play together or talk.  I was thinking an hour.  But I enjoyed that hour so much that I extended it, and then extended it a little more.
Granted, I have to let them talk and play together again.  Hopefully this made an impression and they will be nicer to each other … but if not, I know the punishment that makes my life a little more peaceful!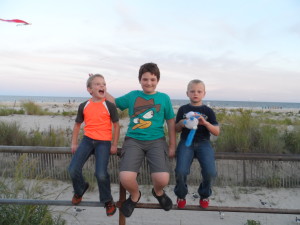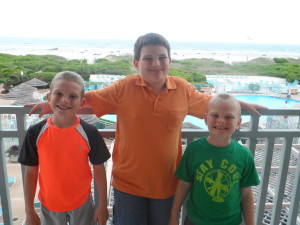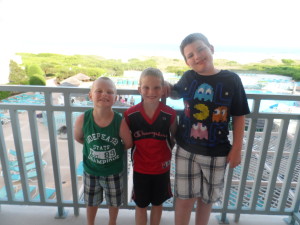 Just a little disclaimer … today's post is not a "here's what you should do to be a great mother" post, rather just a snippet into the day of my imperfect mothering life 🙂
Pressing on together,
♥Becki