In the spirit of keeping it real here, I figured for Thursday's Thoughts on Home.  I'd confess to the fact that my house is a mess!  Not so bad that you'd see me on Hoarders nor would I  quite make the cut for Clean Sweep … although I'd probably be close to that one.
Since I've started writing again, I've gotten lots of compliments and "how to you do it all?" type of comments.  Well, the answer is, "I don't do it all."  And it shows in my home.
My tendency has always been to messiness.  But I can't relax in a mess, so I desire it clean and I often become grumpy when it's not.  But frankly right now, it's messy and I'm OK with that.  I'm OK with it, because right now I know it's not messy because of laziness.  Between work, exercise, the kids, back to school stuff, spending time with God, grocery shopping, cooking and blogging, there really isn't much time left to clean.  I'm OK with it because I know that right now, for me, the other things need to come first.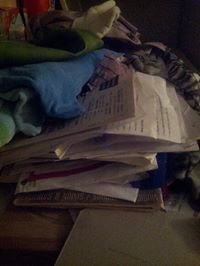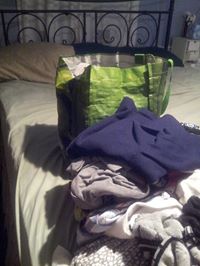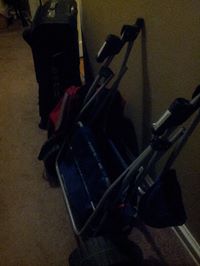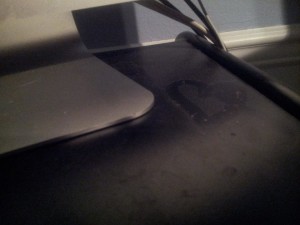 And, of course, there are way worse spots that I could take photos of and post, but my pride won't let me do it …
So, if you have ever read my posts thinking I am some type of super woman who does it all … may the photos tell the story.
Pressing on together (through the mess),
♥Becki