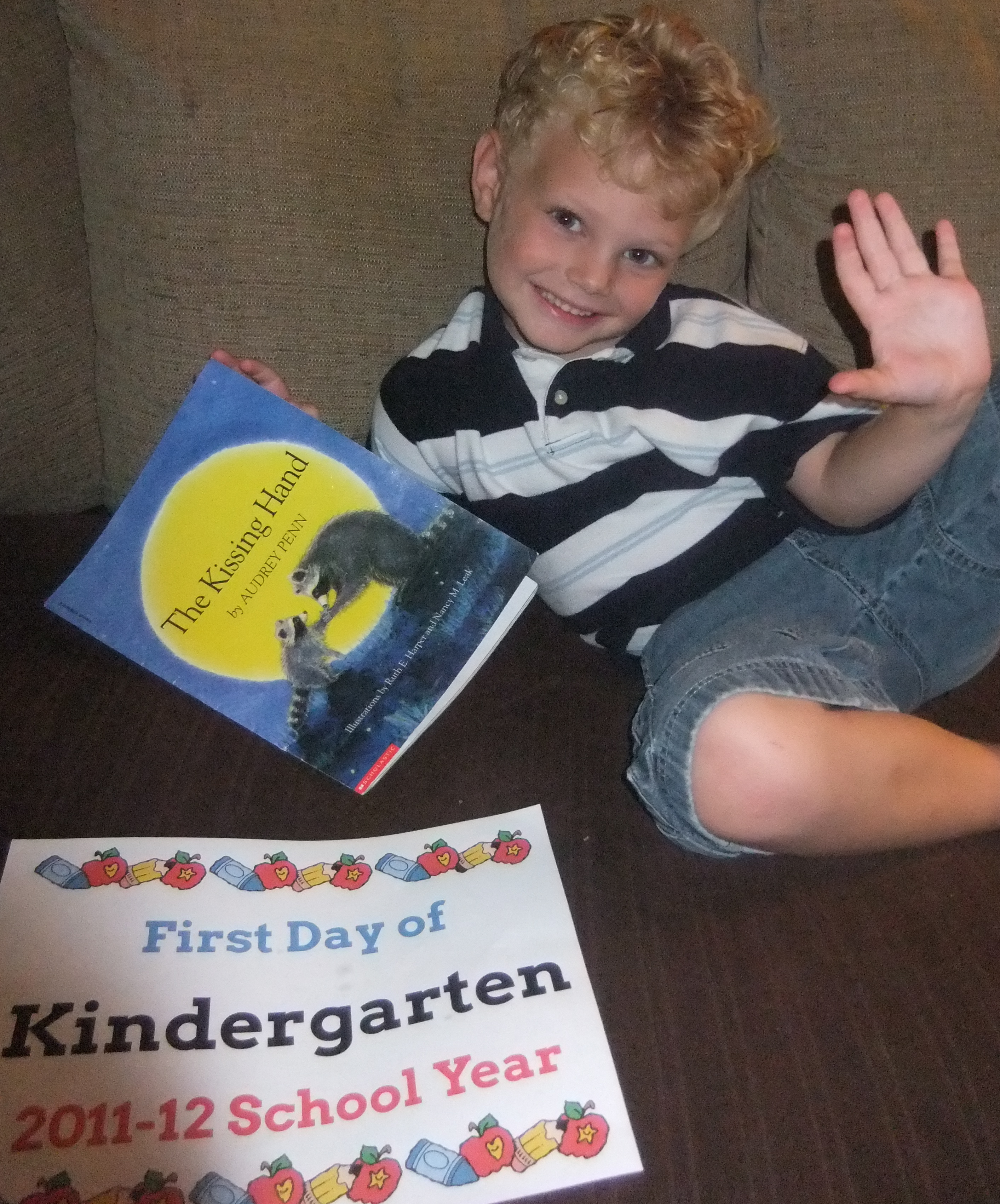 Today I took my baby to his first day of kindergarten.  Such a bittersweet day.  I'm excited for him, I'm excited for this new phase in our life.  But it also comes with a pang of sadness.  I feel like I've wished too many days away and now all of a sudden they're gone.
If you're a mom, you know the days I'm talking about.  The days that you keep looking at the clock and praying for nap time, and then bed time to come quickly.  The days when you don't know how you are going to make it through another 5 minutes let alone another 5 hours.  The moments are overwhelming and sometimes unbearable, and you wish them away.  (I've often said that a day can feel like an eternity, but a year goes by like the blink of an eye.)
But there's also the other moments that get wished away simply because you are waiting for the next thing to happen: to sleep through the night, to crawl, to walk, to talk, to go to pre-school, to go to kindergarten, to play sports, to get their license, to go to college…  As we focus on what's coming next, we sometimes wish away the moments we're in.
So now, I have 3 boys off to school and am determined to live in the moments and not wish away the days.
♥Becki, imperfect mother of 3 school-age boys!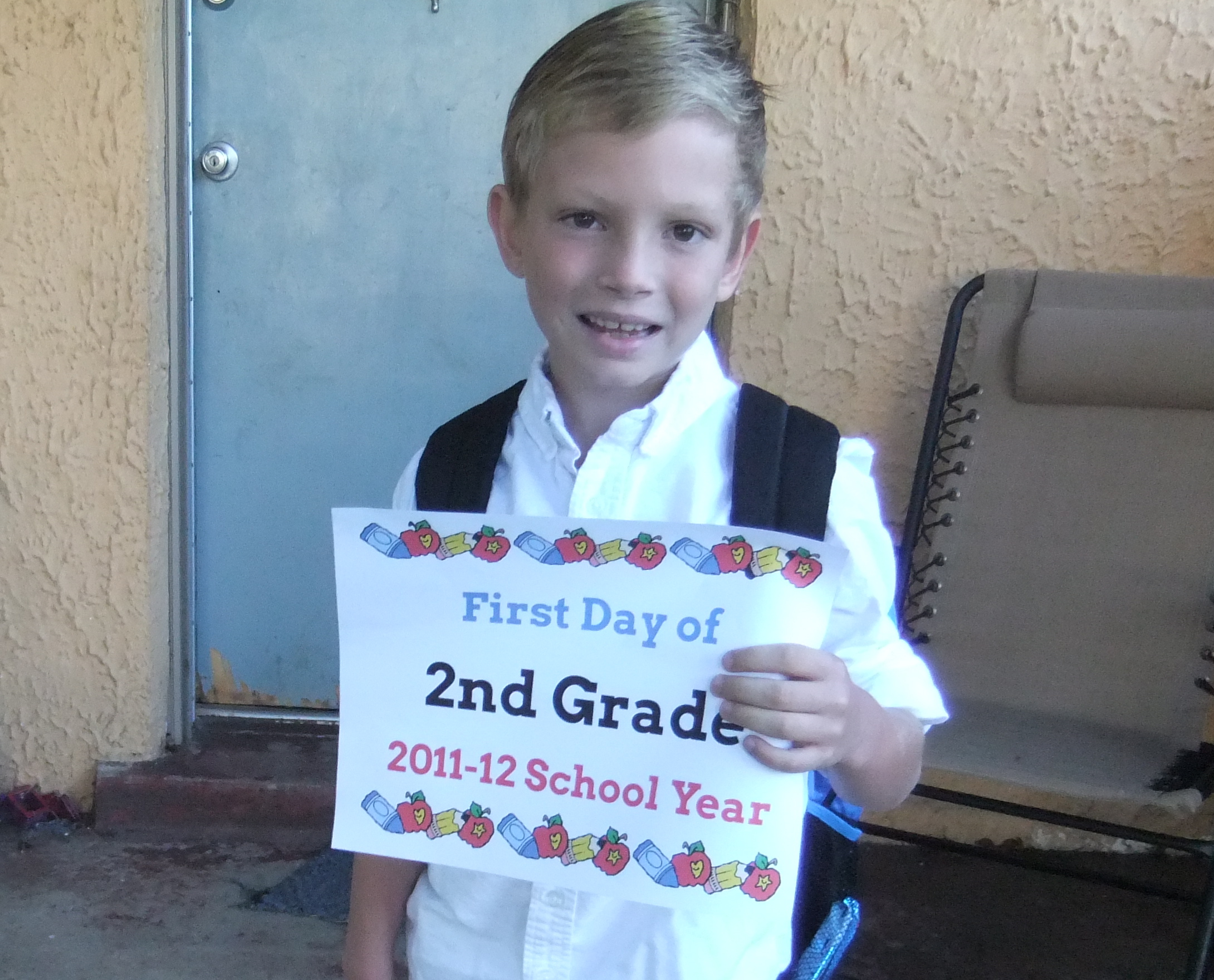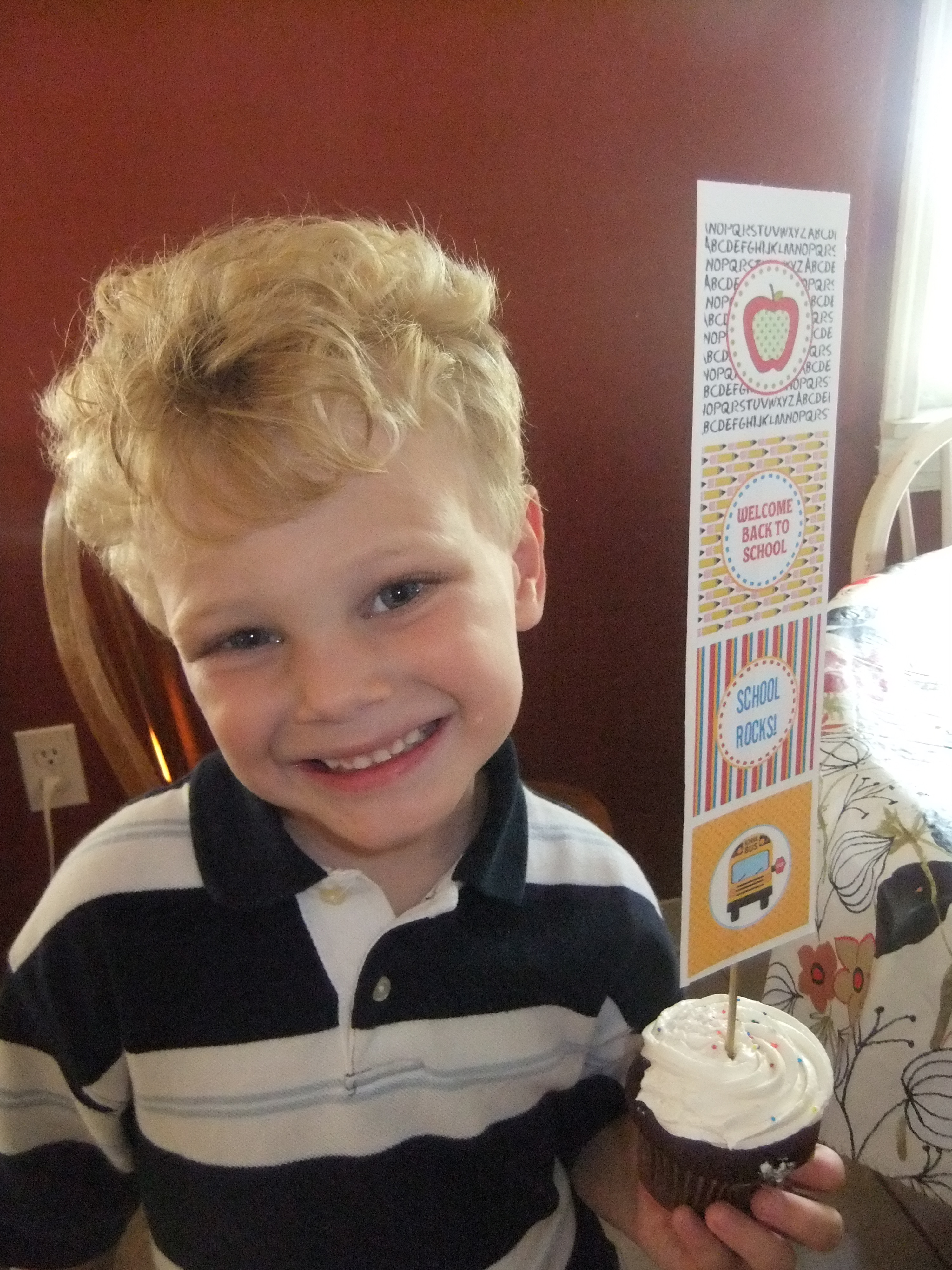 *First day signs were printed from:  life… your way  http://printables.yourway.net/first-day-of-school-signs/
*Cupcake toppers printed from: The Paper Cupcake http://www.scribd.com/collections/2576683/Back-To-School-2010-Printable-Collection